Camino Gummies Ranked by Customer Reviews
Find the Right Kiva Camino Gummy to Meet Your Needs Based on Caliva Customer Reviews 
When experimenting with gummies, every user is looking for a specific one to meet their needs and preferences. Maybe you want a mellow body high that puts you in the mood for rest or you prefer a chill high that helps you get on with your day. There are a number of different types of gummies that are all branded to have different effects. When sampling new types, it should be taken into account that each type will affect your body differently, and you might need to take more or less to achieve what you believe is the perfect high. We're going to highlight the description of each Kiva Camino Gummy paired with over 100 real Caliva customer reviews to help you discover which could potentially be the best for you. 
Camino Gummies 
Before we start laying out the reviews, what exactly are Camino Gummies? From our friends at Kiva, "A physical road takes you to a physical place. Camino ("road" in Spanish) takes you to a state of mind." This state of mind is determined by you and the type of high you desire from your cannabis experience. Each gummy contains a different ratio of THC and CBD and are made from different strains—indica, sativa, and hybrid. These all produce different types of highs, your goal is to find the one that fits your needs.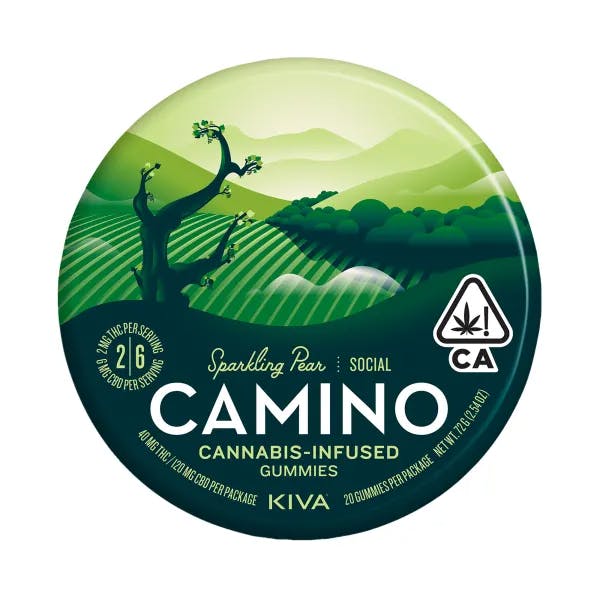 1. Camino Sparkling Pear 3:1 
Rating: 4.9/5 stars
Heading the pack are the Sparkling Pear Camino Gummies, which are CBD. CBD stands for cannabidiol and is the second most prevalent active ingredient in cannabis. It is directly derived from the cannabis plant, but when used by itself, does not create a "high" like THC does. 
As we've said, these gummies primarily use CBD in a 3:1 ratio—two parts CBD to one part THC. Each serving contains 6mg of CBD and 2mg of THC. 
Customers said:
"Perfect for my arthritis and mood. I'm just super thankful to have found a natural pain reliever! These little guys make me feel balanced and increase my focus."
"These are exactly the right mix to help me go to sleep comfortably. I only have to take one."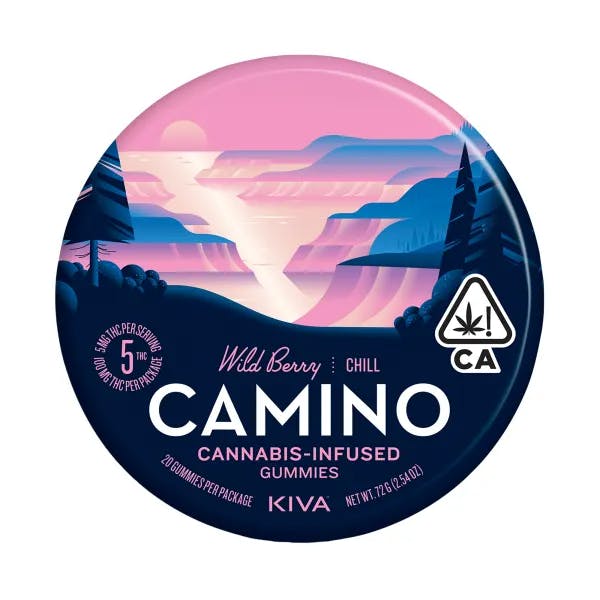 2. Camino Wild Berry 
Rating: 4.9/5 stars
As an indica strain, these Wild Berry Camino Gummies are best used to create a relaxing high. The indica strain is known for inducing a "full-body high," that promotes a deep chill. These gummies contain indica terpenes, which are aromatic compounds found in many plants.
Terpenes may affect the body based on the concentration of terpenes and how they are used. Research has shown that terpenes affect and can enhance the high achieved from using cannabis or cannabis products. They can, therefore, enhance the effects of THC or CBD. 
Customers said:
"I like to take one a few hours before bed. I sleep wonderfully and no nasty OTC sleeping pill side effects in the morning!"
"I don't use edibles very much, but they help my elderly/sick 79 year old dad. They help him get some solid sleep at night." 
3. Camino Yuzu Lemon 
Rating: 4.8/5 stars
Described as a hybrid variety, these gummies contain a 1:1 ratio of THC to CBD. The entire container itself contains 100mg of THC and 100mg of CBD, but each serving contains a ratio of 5mg THC to 5mg CBD. 
With an equally divided ratio of THC to CBD and hybrid terpenes, these Yuzu Lemon Camino gummies are best for a mellow, balanced effect. 
Customers said:
"The onset of these edibles was very sudden and smooth. You'll feel at ease, tranquil, and giggling in no time. These gummies have a fairly jelly consistency with no distinct taste! Great products." 
"Very calming and happy, good for a chill social setting. Love the flavor! My dose preference is 10mg, two gummies."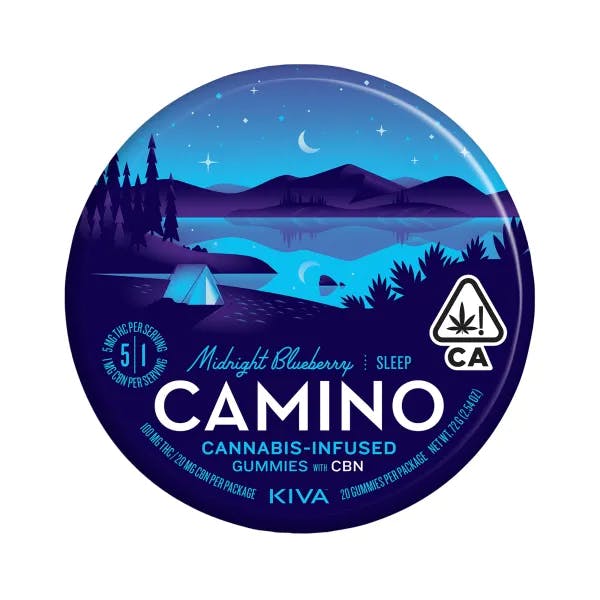 4. Camino Midnight Blueberry 
Rating: 4.7/5 stars
Need a little assistance with winding down? Do you feel like it's difficult to get into the perfect state of chill? Midnight Blueberry Camino Gummies are infused with hints of chamomile and lavender, both of which are shown to induce a soothing effect and help you get some rest. 
These gummies also include CBN, which is a mildly psychoactive component of cannabis. It occurs when THC-A oxidizes. It can help promote relaxation and reduce stiffness in the body.
Customers said:
"I have tried many over the counter products for my sleep issues, but the Camino gummies are the best for me." 
"Very much a body high. It worked so good I don't even know when I fell asleep."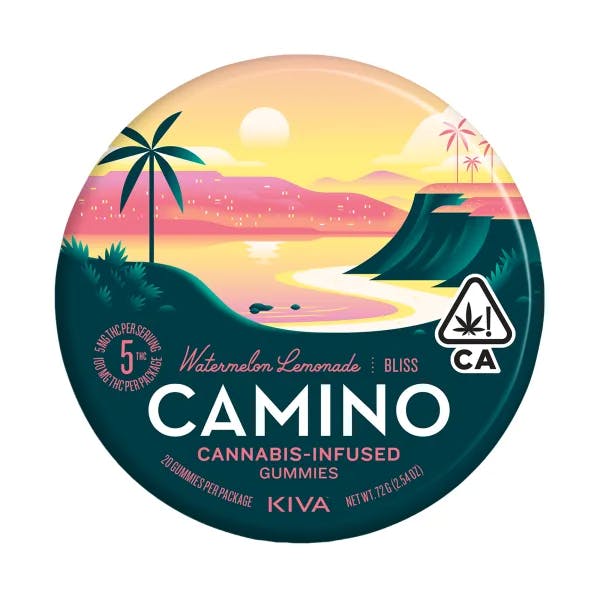 5. Camino Watermelon Lemonade
Rating: 4.6/5 stars
As a hybrid strain, these Watermelon Lemonade Camino Gummies combine the best qualities of both indica and sativa strains. They invite a blissful state of mind complete with delicious summertime flavoring. 
Customers said:
"These are some of my faves. Easy 10 doses. East to share. Tastes better than imagined. Will be regulars for my edibles rotation."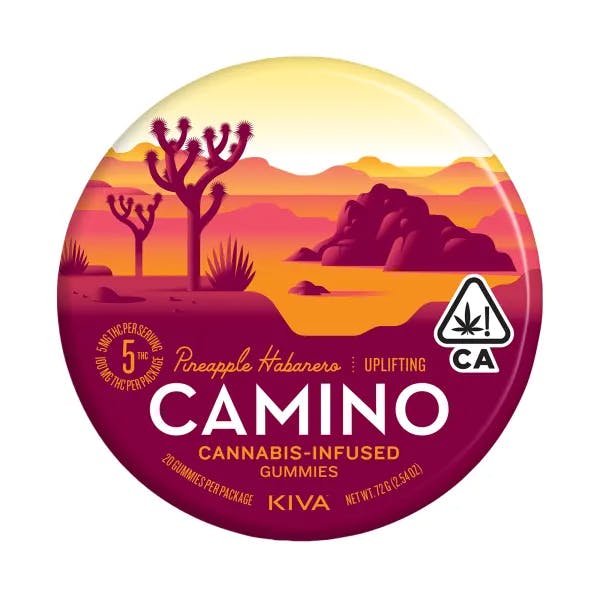 6. Camino Pineapple Habanero
Rating: 4.5/5 stars
Pineapple Habanero Camino Gummies are sweet with a hot kick at the end. These are branded as a sativa strain and contain 100mg of THC as a whole package, with 5mg THC per gummy. 
The sativa terpenes are said to be energy stimulating and provide a boost for consumers. 
Customers said: 
"Felt good, felt optimistic, but not productive. Maybe better for more of a chill party vibe."
"Love this flavor so much. Not too spicy. Took these on a road trip and have never laughed so hard, but was still able to give directions and focus :)"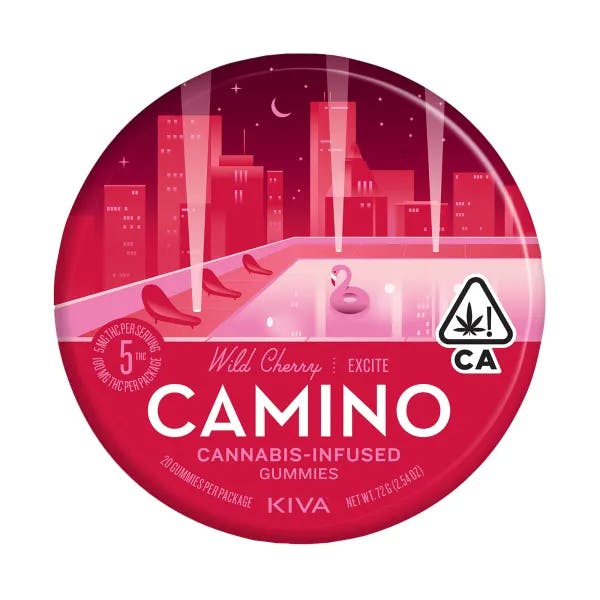 7. Camino Wild Cherry 
Rating: 4.5/5 stars
Marked as sativa, the type of strain known to produce a head high. Sativas can have invigorating effects that boost creativity. Wild Cherry Camino Gummies blend sativa terpenes with sweet cherry notes to help promote these effects. Each serving contains 5mg of THC. 
Customers said: 
"They taste amazing and in two hours I'm more social and happy. These make me extremely productive." 
"Not a huge noticeable effect, but definitely felt okay. Not good to do double duty like take pain away and focus, but felt slightly better." 
These reviews conclude that all products affect users differently -- while some work better for certain people than others. Reviews make it easier to determine how a product will function, but the true test is how it affects you once you've tried it for yourself. 
The important takeaway from these ratings is that each Camino Gummy is intended to produce a different desired effect, and your body will react to each kind in a different way. 
So, which flavor of gummy will you try next? Shop all of Kiva's Camino Gummies at Caliva ›