Heavy Hitters Ranked by Customer Reviews
These are your favorite Heavy Hitters vapes based on real Caliva customer reviews.
If you're someone who lives and dies by the vape, it's important to know that the company you're dealing with has only the highest standards in mind when creating impressive and potent products time and time again. Heavy Hitters is the exact company that comes to mind when we think of quality, purity, and enjoyability for the cannabis consumer. 
Heavy Hitters' premium and potent vape concentrates are created using a cold filtration process that takes the purification process one step further than typical distillation, resulting in ultimate purity. They then undergo large-scale quality control measurements so you can expect consistent potency and excellence no matter what Heavy Hitters product you find yourself puffing on. If you're crazy about THC purity, you'll be happy to know Heavy Hitters never includes cutting agents like Vitamin E, PG, VG, or MCT in its carts, making their brand of vape cartridges the purest form of THC available on the market. Its thorough production process and high quality standards have truly earned them the honors it receives time and time again. 
Heavy Hitters cold-filtered distillate delivers a clean and delicious taste with each hit, so you get a high quality and high potency product that's enjoyable every time. 
Rating: 5.0/5.0
This hybrid has notes of both cherry and lime, and comes in a convenient disposable vape. The flavor and scent alone will have you smiling, but wait for the euphoric yet grounded experience that follows. 
Customers said:
"Always nice always consistent."
"Exactly what I needed! :)"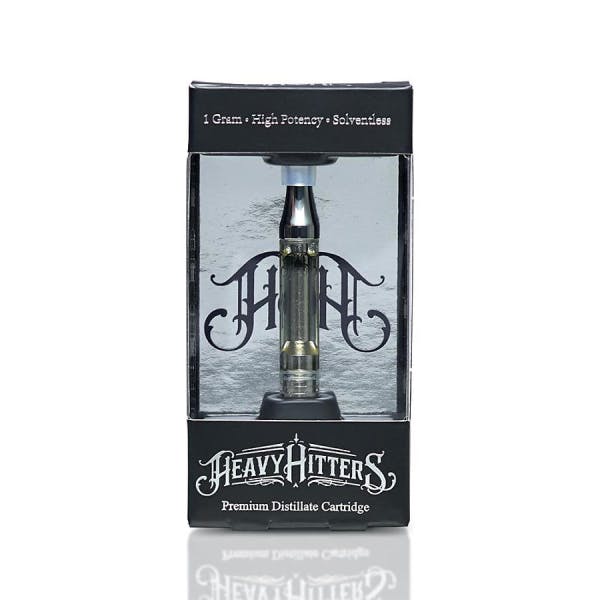 Rating: 5.0/5.0
Heavy Hitters' sativa dominant hybrid strain, Pineapple Express, is a fan-favorite that gives you a strong full-body high that feels light and fun. The fruity and sweet vapor taste and uplifting effects will make this one of your go-to cartridge choices from Heavy Hitters. 
Customers said:
"The best vape so far! this hybrid gives you a high effect & at same time nice sleep- but no hangover in the morning."
"Very smooth high, with no head rush. Nice euphoric climb that eventually gives me a nice restful sleep. Definitely one of the best carts I've had so far."
Rating: 4.9/5.0
This Heavy Hitters sativa gives you a full-body high that can awaken your creative side so you can fully experience this high-powered cartridge. With approximately 88% THC, customers love the smooth flavor and uplifting vibe they get from this sativa cart. 
Customers said:
"The THC content is high and Blue Dream is my favorite strain. I love the Heavy Hitters brand and it is usually my favorite cart. It was delicious."
"Soothing flavor and effect, gets you in the mood to do the things around the house that we keep on putting aside."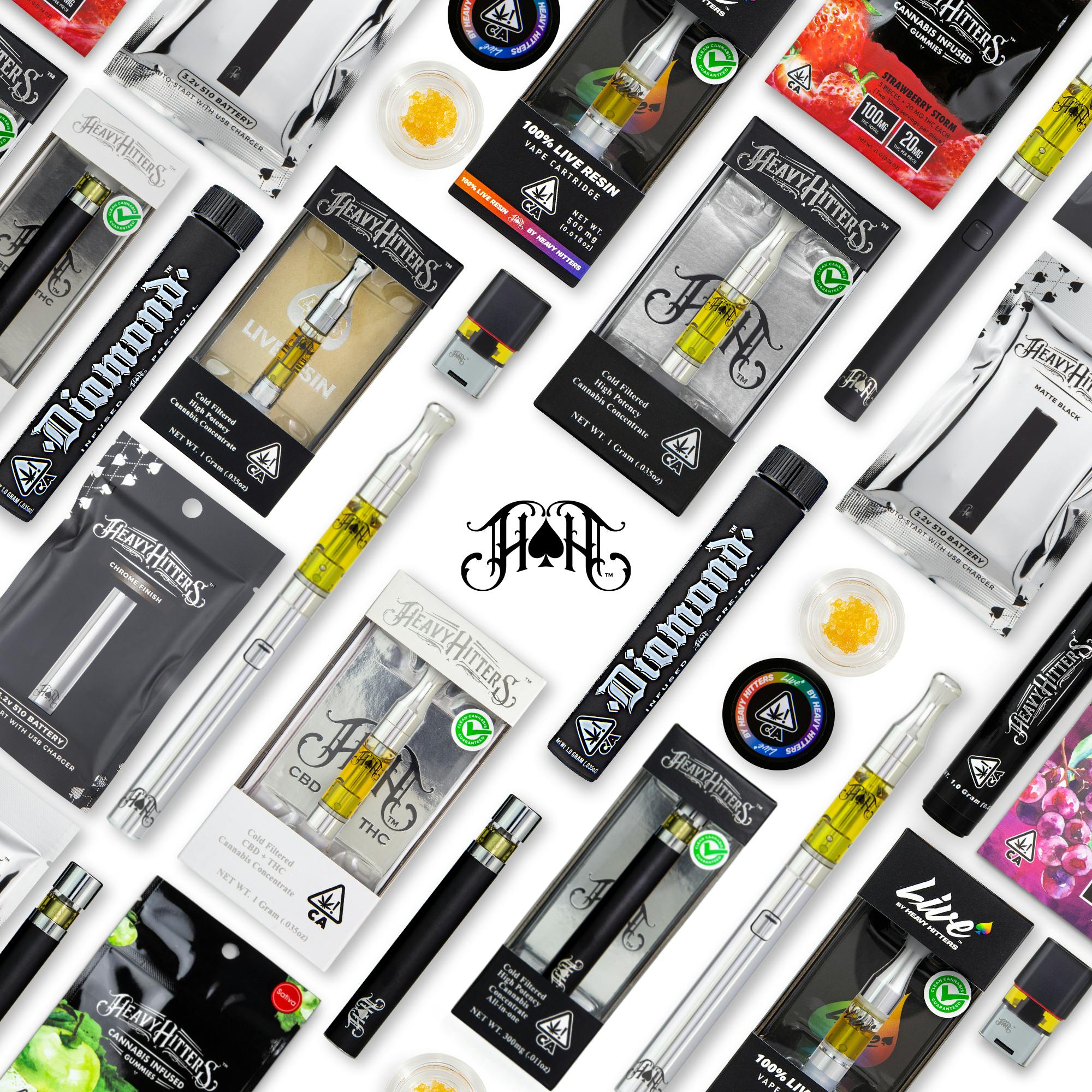 Rating: 4.9/5.0
Strawberry Cough is one of Heavy Hitters' best selling products. It's fresh strawberry flavor delivers a lively result that will leave you invigorated and feeling ready to take on whatever you've got on your schedule.
Customers said:
"Great tasting sativa that everyone seems to enjoy when they try it for the first time while offering a nice strong heady high. Always a staple in my stash ;)"
"Consistently good and always nice sweet flavor."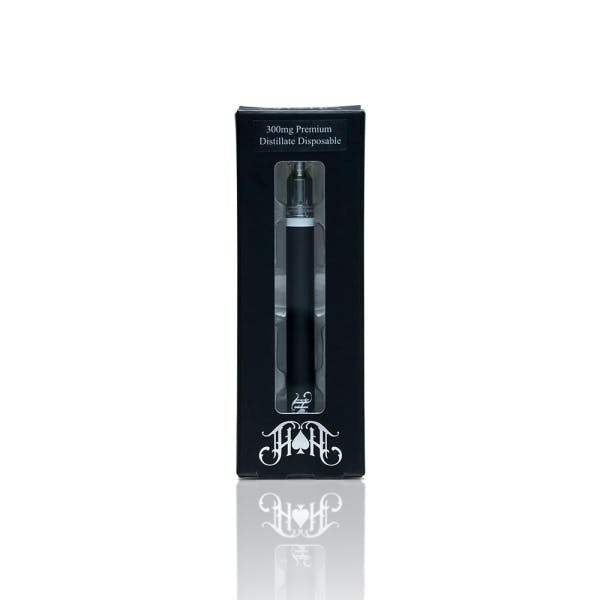 Rating: 4.8/5.0
Sometimes you just want to chill and unwind in your own little paradise, and Malibu OG disposable vape is just the cart to take you there. With notes of hibiscus and pineapple, you'll love the way this indica keeps you tuned in, but completely chilled. 
Customers said:
"Very potent and effective."
"I Loved everything about Caliva!! From start to end I was informed at every step. Thank you so much for your professionalism.  I love OG!!!"
Rating: 4.8/5.0
With a name like Banana OG, some intense banana flavor should be expected! This potent vape delivers that and more, ranking in with approximately 88% THC. Feel free to kick up your feet with this hybrid as you enjoy the fruity aroma and chill high to follow.
Customers said:
"Actual Banana flavor, so that's always a plus. Never can go wrong with a heavy hitter. Very smooth and a chest getter."
"Very potent. Love the feeling after."
Heavy Hitters FAQ: 
What kind of vape products does Heavy Hitters offer on Caliva? 
Caliva currently carries Heavy Hitters disposable vapes, ceramic vapes, and Pax Pod vapes in a variety of different strains and potencies.
Disposable Vapes: Heavy Hitters' single-use disposable vapes are the most convenient way to vape. Each cartridge comes with the same quality purity that's promised in all of Heavy Hitters' other products and comes in discreet design for on-the-go smoking.  
Pax Pod Vapes: Heavy Hitters Pax Pod vapes give users the ability to control the temperature, flavor, and potency during a smoke sesh. Since a Pax Pod is a portable vaporizer, it packs a larger punch than it's ceramic counterparts. It's easy to take on-the-go with you, but Pax Pod vapes are only compatible with a Pax Era battery, so it's inconvenient for users who don't already own one.  
How potent are Heavy Hitters products? 
Just as the name of the company suggests, Heavy Hitters products are created for smokers who expect a strong and potent vaping experience. Each Heavy Hitters product varies in THC and CBD potency, but you can expect most Heavy Hitters products to range anywhere from 70-90% THC. The amount of THC and CBD found in each vape cartridge is listed on Caliva and Heavy Hitters' website. 
Where can I find Heavy Hitters?
Caliva offers in-store shopping and delivery options to purchase Heavy Hitters cartridges. Choose from a variety of Heavy Hitters strains or ask your budtender which one is right for you. 
How do Heavy Hitters cartridges work? 
In order to use a Heavy Hitters' disposable or ceramic vape cartridge, you must have a corresponding 510 battery. For the Pax Era Pods, you'll need a Pax Era device.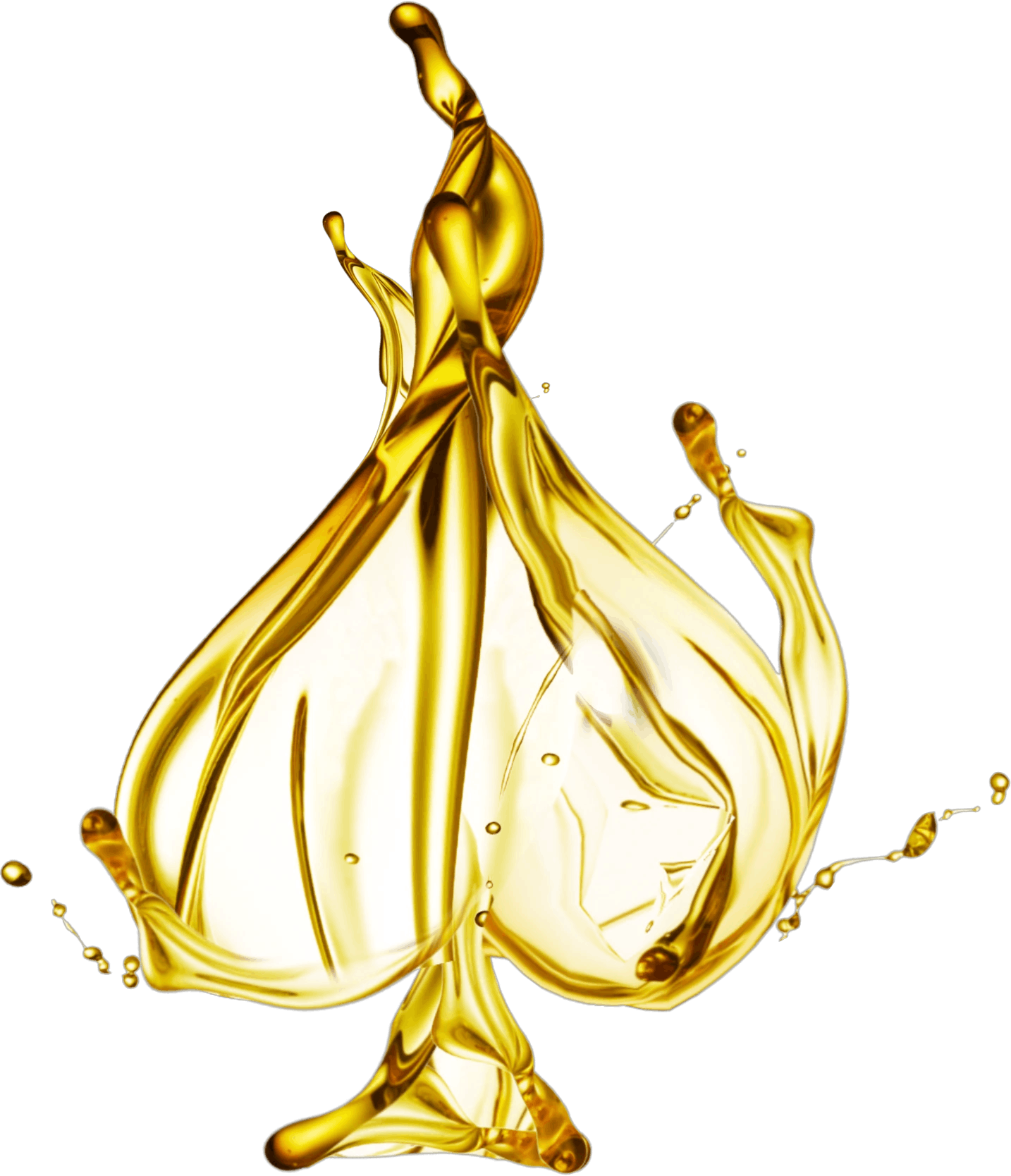 Image courtesy of Heavyhitter.co.
So next time you're in between Heavy Hitters and another vape brand, just remember their ultra purity comes from impeccable standards and the highest-quality material available. How could you pass something that good up? Pick up any of these customer favs at Caliva.