Letters to Mary Jane, by Will Ace
Our Letters to Mary Jane series highlights influential voices in the Black Community, providing them a prompt to express their gratitude for marijuana and how the plant is improving their lives. We hope you enjoy the "Letters to Mary Jane" series, curated by Caliva guest editor Lyneisha Watson.
Dear Mary Jane,
Hi, love. 
May this letter of appreciation reach you in excellent health and spirits. As much as you care for others, I hope you feel supported in all the ways you need; after all, you constantly remind me to refill my cup after each session we have: a lesson that seems to be a theme in my life. 
Who would have thought that you and I would be here? Almost two decades later, still rocking with each other. You continue to comfort me at my lowest while encouraging me to reach my highest highs. The connections and downloads you've helped to clarify along the way have been heaven-sent. I never told you this, but you have been an instrumental part of my journey back to self because you reconnected me to who and what I am. Now I understand the interconnectedness we all share with everything and everyone. 
The more I've learned about you as a sacred plant, the more our relationship has blossomed. For example, just recently, through the teachings of the Desi Cannabis Collective, I learned that when Ganja—the Hindi word for the cannabis plant—became popularized during the 1970s by Bob Marley and the Rastafarian movement, the word honored the diaspora's connection to Jamaica, Rastafarian, and cannabis culture. This kind of history and knowledge-sharing helps break down stigmas that people hold onto about you. After all, you have always been medicine. 
As we became more acquainted, our time together turned into a mixed bag. Sometimes we'd be on the up and up, and other times we'd be more mellow yellow. Back then, the question was whether you had weed or not, then eventually, strain names and classifications became part of the conversation. However, it wasn't until the move to LA where our understanding of each other took off.
In high school, I was one of those folks who believed the propaganda pushed about the war on drugs. They said that you, Mama Ganja, were an illegal gateway drug even though my ass was drinking alcohol when I wasn't of age yet. The irony, huh? My backward thinking dissipated as soon as we made our first connection. After my first puff, it felt like time stood still, just like the moment after a thunderstorm when the sun peeks through the clouds to illuminate the rainbow (which is why I see various colors of the rainbow when we kick it). My first time with you, the weed probably wasn't "quality," but you made me feel reassured, at ease, and nurtured. You helped me experience feelings—that didn't fit the status quo of suburban Virginia—my younger self needed to feel. 
Redefining and evolving our symbiotic relationship is a privilege I cherish wholeheartedly. However, knowing that many continue to be incarcerated just by interacting with you is a call for every member of the cannabis community to take action. The work of activists and advocates continues to persevere, creating pathways towards equitable legalization and the liberation of Black, Brown, and Indigenous communities impacted by the war on drugs.
So thank you, Mary 'Mama Ganja' Jane, for loving this Queer-ass Filipinx human from Virginia to New York, Los Angeles, and the motherland. My love for you transcends space and time from this dimension to the next lifetime.
Love,
Will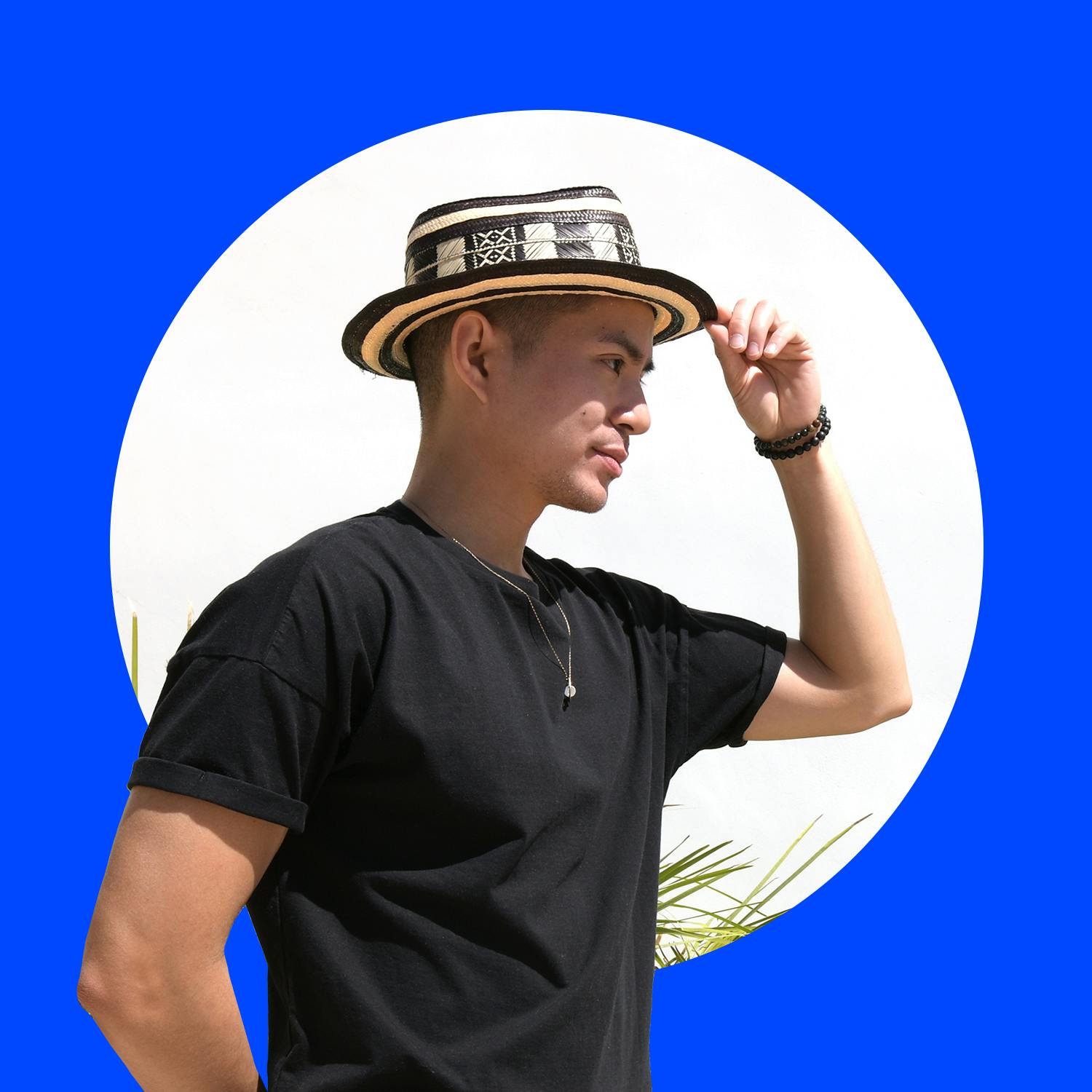 About Will Ace
Will Ace aka Willa Manila is a Queer-Ass Filipinx currently based on Chesepian land with roots in the islands of Luzon & Western Visayas. Will is the human behind Highly Human, a Queerative space focused on raising consciousness through design and experiences centering the LGBTQIA+ Global Majority.